Server Dedicati da poter splittare in N VPS

Server-dedicato.com offers its customers an innovative solution to sell virtual servers or create your own Virtual Datacenter.
One of our experienced team will be packing tailor 's architecture Hardware / Software ideal for the purpose that you want to achieve.
Some Examples:
Virtual Private Servers Reseller

Creating a completely redundant environment consists of one VPS for the front-end with the task of carrying the firewalling, load balancing, and failover HA, to protect N virtual Guest with mixed operating systems.
Service Containers like Mail-Server, DNS-Server, Web-Server, Ftp-Server, Database-Server etc..
Two server example, HA Solution: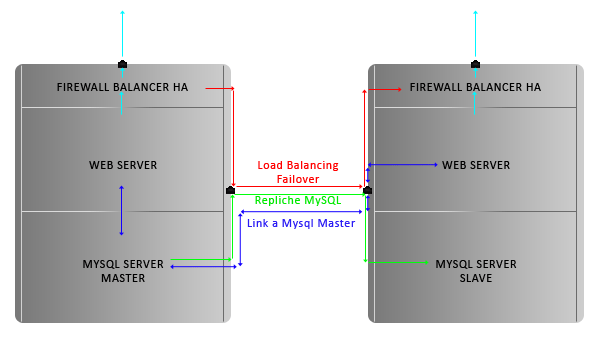 Disaster Recovery solution on VPS